I Know I Can Succeed & Learning about My New Self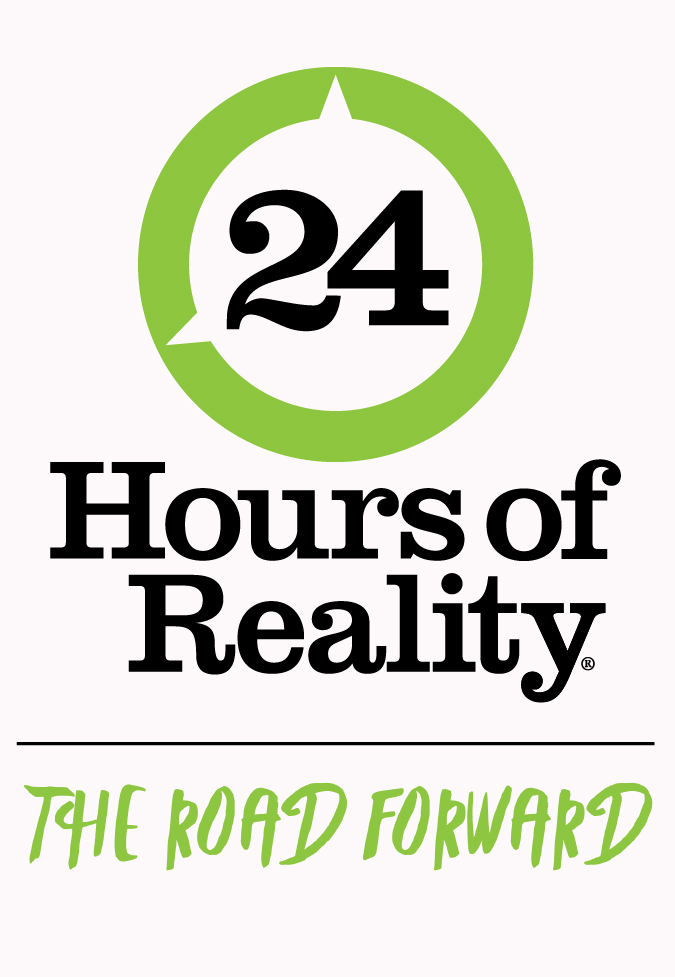 The Climate Reality Project (founded by Al Gore) and Shoulder Hill Events
18 short documentaries filmed in 17 countries for a 24-hour live global broadcast. These uplifting stories highlight the human effort to solve the climate crisis--from government of Chile to farmers in Indonesia (aired in more than 100 countries Dec. 4-5, 2018).
Executive Producer and Cinematographer
College Re-Entry Program, Fountain House, NYC
Two college students share how they recovered from a major mental health breakdown and successfully returned to school with the support of the College Re-Entry Program at Fountain House. (2 x 2-min. documentary shorts.)
Ending Fistula in Ethiopia
The powerful story of a young woman who recovered from a devastating childbirth injury and now saves the lives of other women through her work as a safe motherhood ambassador. (1 x 6-min. documentary short.)
Tribute to Leonard Lauder & Gala 2016
The Whitney Museum of Art
A profile of Leonard Lauder, the renowned businessman and art collector, who has devoted his life to the support of American art, culminating an endowment to The Whitney Museum. (April 2016)
Cielo Global Health Media
Shot in a handheld verite style, powerful stories that take viewers to the front lines of the global health crisis and shine a spotlight on successes.
Supply Chain: The End-to-End Fight Against NTDS
Executive Producer & Director
Neglected Tropical Diseases Forum with GSK and The Bill & Melinda Gates Foundation
From factories in Mexico to community health workers in African villages, we cover what it takes to get donate medicines to the people who need them. Filmed in Malawi, Indonesia, Nepal, South Africa and Mexico (Spring 2015).
Changing the World's Conversation
Executive Producer & Cinematographer
The OpEd Project - Public Voices Fellowship, NYC
Beginning a 5th year highlighting women and minority thinkers who are part of the Public Voices Fellowship at Yale University, Northwestern, Dartmouth, the Ford Foundation and other institutions across the U.S. The films highlight the fellowship's mission to increase the public impact of our nation's top underrepresented thinkers in the public dialogue. (2013-2017)
Executive Producer and Director
The Whitney Museum of Art
Annual Gala video honoring Robert Hurst. Moving from its historic home on the upper east side to the Meatpacking district, the Whitney overcomes huge hurdles to build a "museum of the people" (May 2016)
Living With Lymphatic Filariasis
Director & Cinematographer
Global Health Programme, GSK
Personal stories of people suffering from the debilitating effects of a mosquito-transmitted disease also known as "elephantiasis." Part of the effort to prevent disease through the donation of medicines.
Director & Cinematographer
NOVA (WGBH) & Vulcan Productions
Pilot for a feature-length documentary on the personal journeys of mathemeticians who will transform the continent (Spring 2014)
CHEER | Independent Feature Length Film
Director & Cinematographer
Follows a cheer team of teenage girls with special needs such as autism and down syndrome as they perform at a national competition (in production).
Fixing the Future: Now on PBS | Feature Length Film
Director & Director of Photography
PBS and JumpStart Productions
A feature-length film and one-hour PBS prime-time special that takes a journey across America with host David Brancaccio to see how Main Street is bringing back jobs (aired Nov. 18, 2010; theatrical release in 70 theaters July 2012).
Real Life Tips for Kids with Autism
Producer & Cinematographer
Children's Specialized Hospital
Interviews with 24 experts at Children's Specialized Hospital in NJ offering a range of much-needed information and resources to families from understanding a diagnosis to transitioning to adulthood. (24 x 2 mins. 2011)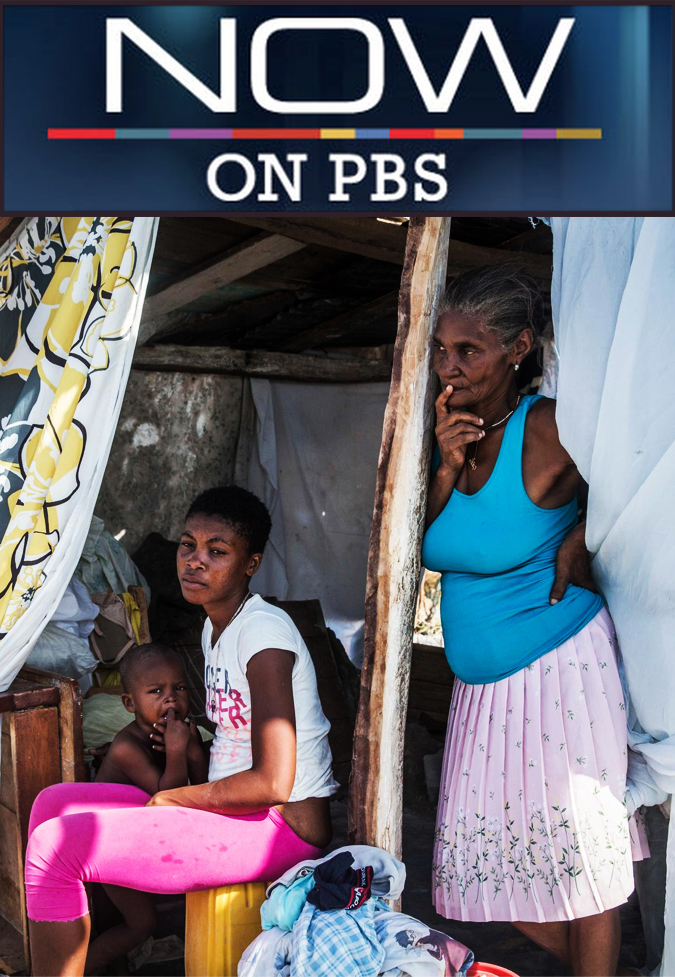 Field Producer & Cinematographer
A documentary featuring heroic efforts to get women in troubled labor out of the remote mountainous villages of Haiti (aired Jan. 29, 2010).
Earlier Work with Engel Entertainment
Director, Producer, Writer & Cinematographer
One-hour special with senior correspondent Maria Hinojosa that takes an intimate look at the triumphs and setbacks of women leaders around the world (aired Sept. 19, 2008).
Producer & Cinematographer
With host David Brancaccio we head to the midwest to explore how housing and health costs keep the middle class struggling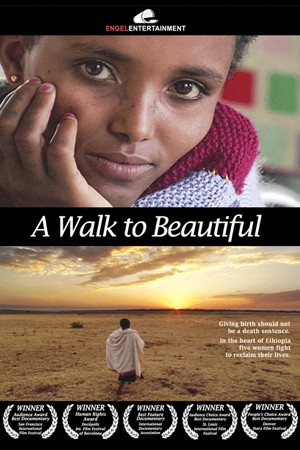 Director, Producer & Cinematographer
Theatrically-released Feature-length Documentary; Aired on NOVA/PBS
An Emmy award-winning film that follows the journeys of five women in Ethiopia who suffer from a horrendous childbirth injury as they attempt to regain their lives (2008).
Field Producer & Cinematographer
One-hour special on the devastating effects of early marriage on young girls' lives in India, Niger and Guatemala with host Maria Hinojosa. Nominated for an Emmy (aired Oct. 12, 2007).
In the face of death, tragic choices confronted the Donner Party—American pioneers stranded in the Sierras—and Cuban soldiers who were lost at sea after the Bay of Pig Invasion.
Libraries and Autism: We're Connected
Producer & Cinematographer
A customer service training video for libraries and librarians to help improve their service to and interactions with the ASD community and make libraries more welcoming to all users.
Quest for Columbus: In Search of the Santa Maria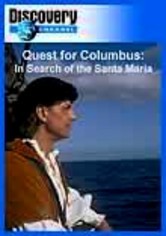 One-hour documentary about an underwater explorer's search for Columbus's flagship the Santa Maria and the discovery of the sailors' fort, La Navidad - part of Discovery's blue-chip Quest series with hi-end CGI and underwater cinematography (aired May 25, 2004).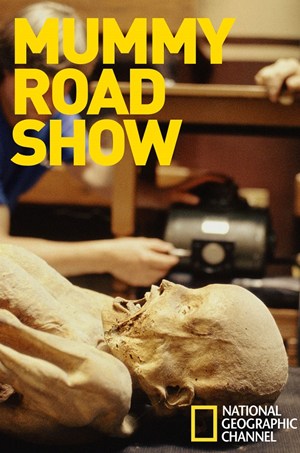 Series Producer,
Seasons 1, 2 & 3
National Geographic Channels (U.S. and International)
The series follows the adventures of bio-anthropologists Ron Beckett and Jerry Conlogue as they cross the globe using imaging technology to bring mummies' stories to life. (Fall 2001, '02 & '03). Producer, Director & Writer of 9 episodes